This is a relatively inexpensive RGBW controller powered by the esp8266. It is a great little device that I have spent some time working on. Currently using 3 in my home and they have been great. This is fun little device!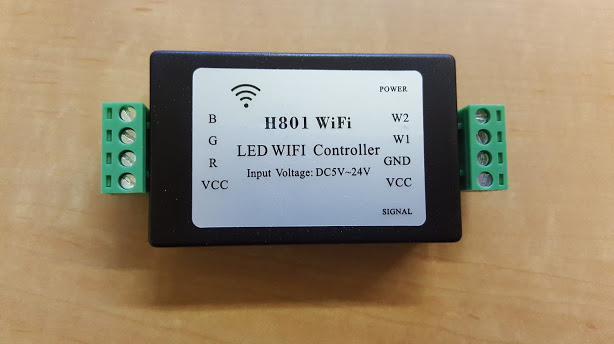 I have created a service manager, device handler, and firmware for the device for SmartThings. Like I said, it is a great device, but the software probably needs some bugs ironed out. I am working on it with my limited time so hopefully it will get polished eventually.
The service manager lets you create "programs" and virtual switches for the programs. This way you can have a program activated based on an event. For example, you could have the LEDs flash blue and red if someone opens the front door in the middle of the night. The virtual switch will show up as a regular switch in SmartThings so there are many possibilities with this.
Firmware Flashing
You can flash the device just like most other esp8266 devices. Download the ESPEasy firmware flashing tool. You will use esptool.exe from this zip to flash the firmware. Next download the firmware image that I have built here, and place it in the same directory that you extracted the esptool.exe binary. Connect the FTDI adapter (SET AT 3.3V) to the controller leads marked TX, RX, GND, & 3.3 and connect it to your computer. Bridge (or connect) the two leads labeled "J3" together and power up the controller. This puts it in flashing mode. Run the following command (make sure to replace %comport% with the comport number of your FTDI adapter i.e. COM6):
esptool.exe -vv -cd nodemcu -cb 115200 -cp COM%comport% -ca 0x00000 -cf SmartLifeRGBWController.ino.generic.bin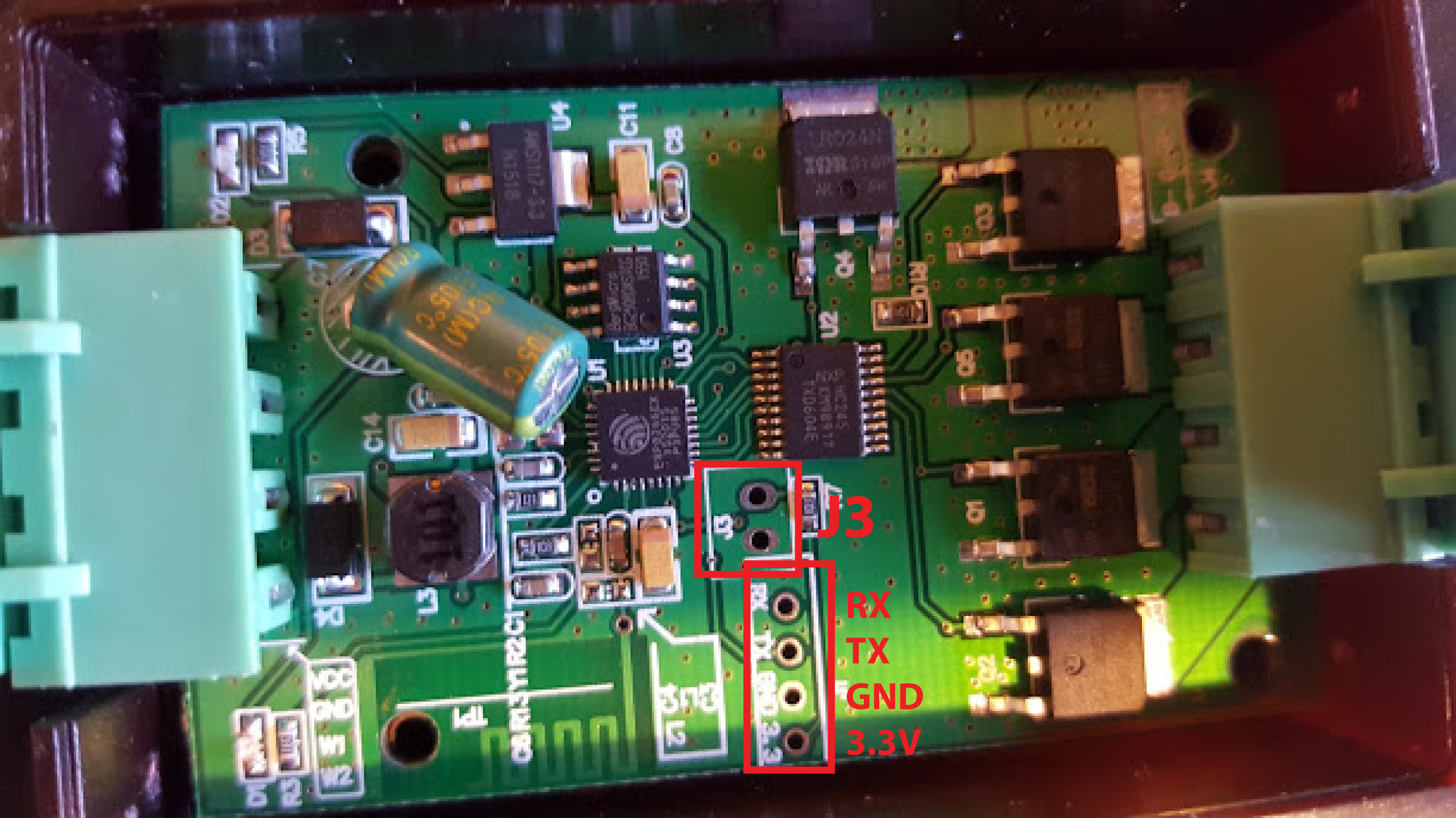 SmartThings Config
Second, there are three SmartThings pieces of code that need to be installed. First, the device handler for the Controller. Then the device handler for the virtual switch. Lastly, the SmartApp. They are listed at the bottom of this post.
After the firmware is flashed, the device will broadcast an ssid of espRGBW.[mac address]. Connect to it with the password "configme". After you are connected, browse to http://192.168.4.1 and connect the device to your wifi network.
From that point you will open the service manager app and discover new devices. It should find the device on your network as long as SSDP is working properly on all of your devices. After it is added, you can create programs, virtual switches, and rename them all from in the service manager.
Like I said, this is a work in progress and I will work on it when I can. In its current state it works really well. Good luck and have fun. This is a nifty device.
Controller Device Handler:
https://github.com/erocm123/SmartThingsPublic/blob/master/devicetypes/erocm123/smartlife-rgbw-controller.src/smartlife-rgbw-controller.groovy
Virtual Switch Device Handler:
https://github.com/erocm123/SmartThingsPublic/blob/master/devicetypes/erocm123/smartlife-rgbw-virtual-switch.src/smartlife-rgbw-virtual-switch.groovy
Service Manager SmartApp:
https://github.com/erocm123/SmartThingsPublic/blob/master/smartapps/erocm123/smartlife-rgbw-light-connect.src/smartlife-rgbw-light-connect.groovy
Where to purchase
There are several places you can buy these, but I got mine from AliExpress.